Nel 1832
In 1832, Giovanni Sarubbi was born in Stigliano, a small town in the heart of Basilicata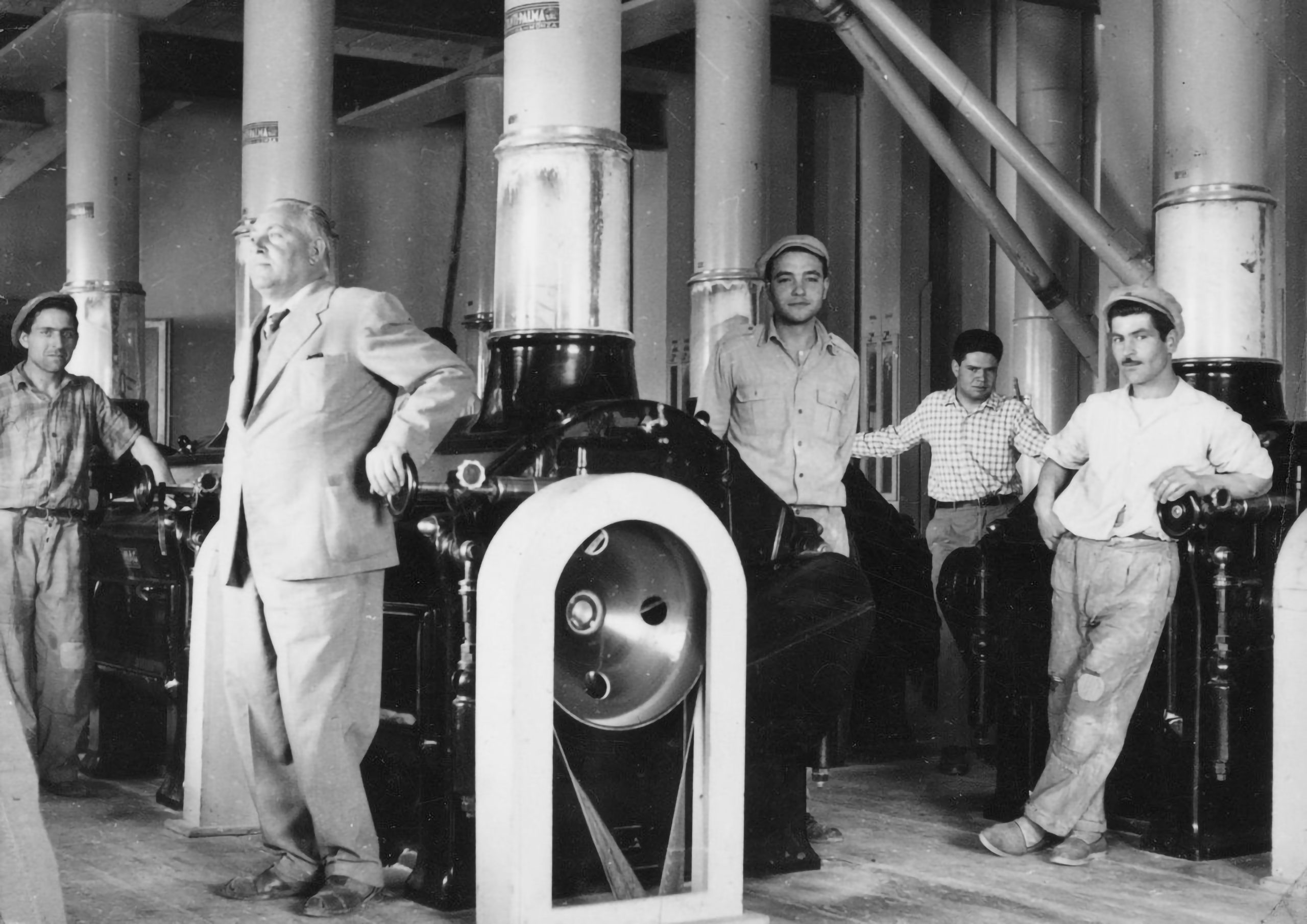 In 1874, Giovanni Sarubbi founded the Sarubbi Pastificio.
He chose a wheat variety called Senatore Cappelli for his products. It is a durum wheat strain that had grown in Southern Italy since the early twentieth century. Ancient grain varieties have remained authentic and genuine. In other words, they have not undergone any man-made modification to increase their yield
Thanks to sought-after ingredients, favorable climatic conditions, and the altitude that characterize the territory of Stigliano, the Sarubbi pasta factory's products grew in popularity.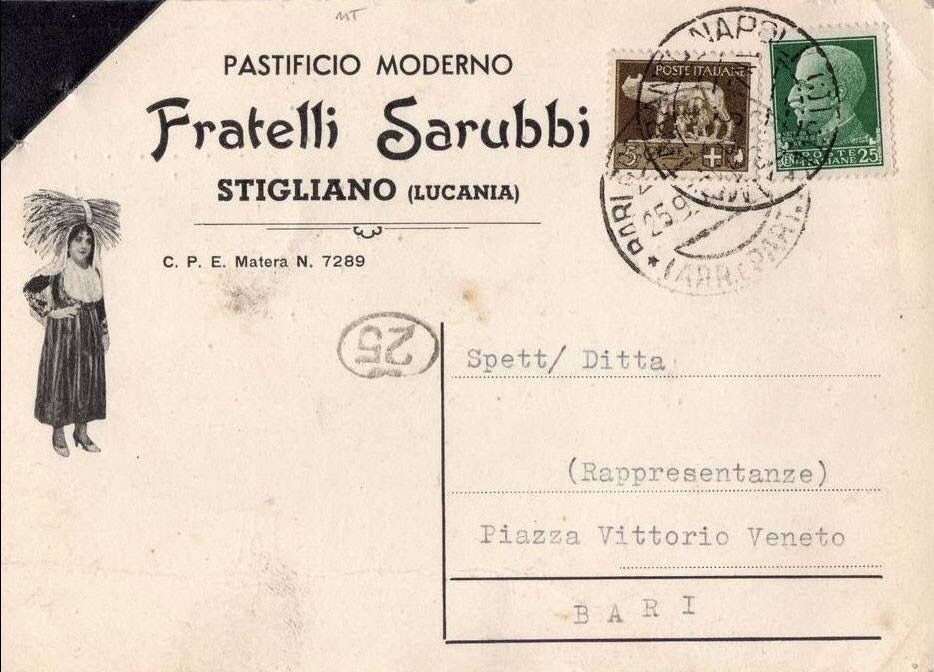 At the beginning of the twentieth century, the introduction of steam mills replaced water mills.
In these years, 3 Sarubbi brothers ran the pasta factory: Giuseppe, Vincenzo, and Felice.
Giuseppe Sarubbi's determination and innovation led to the expansion of the factory during mid-century.
Thus, the Fratelli Sarubbi company enjoyed the most flourishing period of the pasta factory.
The quality of the pasta reached the USA, on the East Coast, giving prestige to a courageous and enterprising people, the Lucanians.
La qualità della pasta arriva fino in America, sulla East Coast, dando lustro ad un popolo coraggioso ed intraprendente, il popolo lucano.
In 1972, after almost a century of work and passion, the pasta factory closed its doors due to family problems. And sadly, due to the death of Giuseppe Sarubbi, which occurred the previous year, on October 26, 1971.
Nonetheless, the tradition continues to linger in the people of Stigliano, who pass it down for generations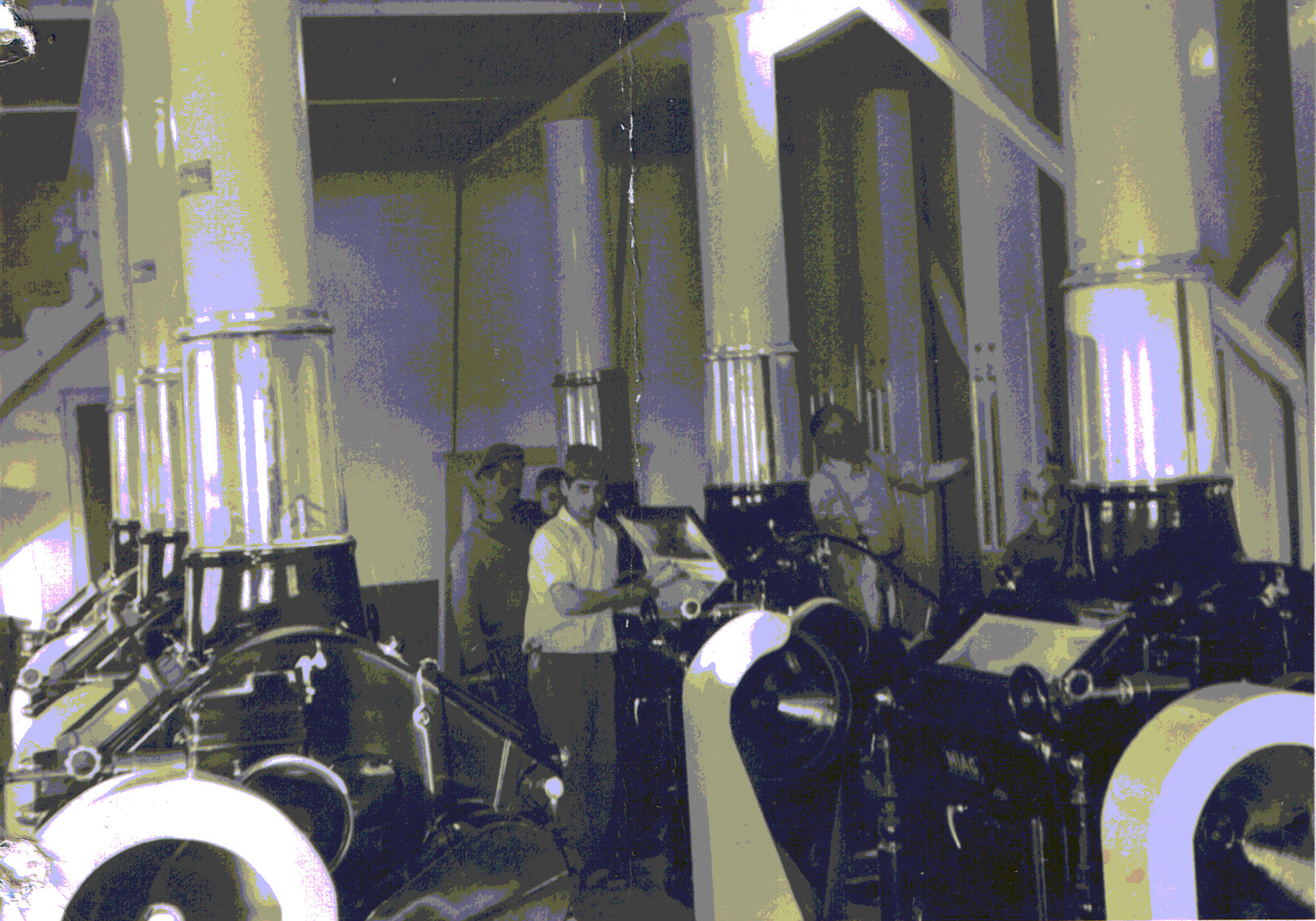 Each event is destined to repeat itself in its essential paths.
On 26 October 2020, 2 Sarubbi brothers, Antonio and Francesco, regained control of the ancient brand and the pasta tradition. The goal is to follow in the footsteps of their ancestors by re-founding the Fratelli Sarubbi company.
Finally, the tradition of Neapolitan pasta makers adds a new chapter to the long history of the Sarubbi pasta factory.